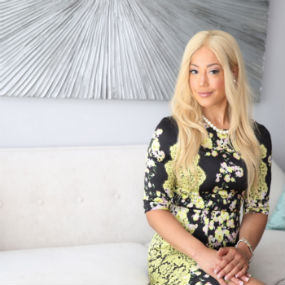 Kelly Shapiro is an attorney and advisor. She founded The Law Offices of Kelly D. Shapiro, a solo-practitioner law firm in Los Angeles, New York, and Philadelphia. Thanks to Franke Santos and Megan Sette for the recommendation!
In this episode, we discuss…
How growing up Black + Jewish in Hermosa Beach, which is not very diverse.
Why she went blond/platinum and how people respond to her.
Why she chose to begin her law career in Philadelphia instead of New York city.
How to approach networking, including where to make new connections and how to follow-up.
The importance of therapy.
Find Kelly online
Career advice to her younger self
Reach out more and ask for help and don't be afraid of looking stupid.
Never let fear hold you back on anything.
Mentioned in the Episode
*An asterisk means the item is an affiliate link. Click here to learn what that means.
Music Credit: Lipp Gloss by Podington Bear