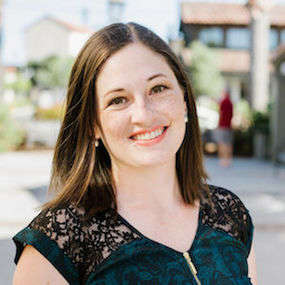 Amanda Guzmán is the Head of Operations at The Sheryl Sandberg & Dave Goldberg Family Foundation.
Amanda has a really interesting career path, she started her career as a lawyer, then switched to venture capital, and now she's doing operations for a foundation.
In this episode, we discuss…
How she felt her life was unfairly easier because she is a white-looking Mexican.
Her advice to anyone considering going to law school.
How getting clear on her other life goals (specifically living abroad) factored into her career aspirations.
Find Amanda online
Sheryl Sandberg & Dave Goldberg Family Foundation ◆ LinkedIn
The Path: How Amanda Did It
Her skillz
As Amanda's career progressed, the skills she developed to be successful in those roles include: ability to grind ◆ attention to detail ◆ being used to work getting criticized ◆ patience, especially when explaining sophisticated business terms ◆ attentive to the needs of others◆ having a lot of balls in the air.
Career advice to her younger self
Try harder in school, take more advantage of opportunities at school. Do not go to law school, and take time off. There's nothing to be afraid off…and live like that.

My Thoughts After the Conversation
More, please
When talking about law school, Amanda said she would ask anyone who was considering going to law school if they really wanted to be a lawyer. She specifically said , "if you don't want to be a lawyer, don't go to law school." I wish I had dug deeper on this to understand why this would be her advice.
What I learned
I learned there are hundreds of Nancy Drew books that she's a huge Harry Potter fan (wrote two college papers on Harry Potter). I also learned that Amanda would likely be in the House of Gryffindor…and that I should probably read the books or watch the movie so that I understand what that means.
Up-level your game
Amanda has a fantastic perspective when it comes to receiving criticism (it's about helping her become a better lawyer and not personal). If giving or receiving criticism is a flatside you want to develop, check out the books "The Truth Doesn't Have to Hurt" by Deb Bright and "Resilience" by Mark McGuinness. Links to both books are below (see: Mentioned in this Episode section).
If Amanda was a song, she would be…
Mentioned in the Episode
*An asterisk means the item is an affiliate link. Click here to learn what that means.
Music Credit: ballet by Ryan Little